ABOUT PIONEER PRODUCTIONS COMPANY
OUR MISSION

We believe the magic of theatre can stimulate conversation, ignite the soul and embrace the diversity of the community in which it serves, and we are committed to the reflection and celebration of our collective human story through the medium of live theatrical performance. Pioneer Productions seeks to produce theatre that is relevant to our time and encourages audiences to attend live theatre.

Founded in 2003, Pioneer Productions Company, Inc. produces groundbreaking new works and seldom-produced musicals, and in doing so we immerse our community in fresh, entertaining theatre. We are committed to providing up and coming composers and playwrights the opportunity to have their work produced in a creative, passionate environment, while giving the local theatre arts community the chance to perform live.
---
DANIEL PETER VISSERS Founder/CEO
Daniel has been singing and acting professionally for 30+ years and is a proud member of The Actor's Equity Association. Dan has performed throughout NYC in many Off-Broadway productions and festivals, including the NY Musical Theatre Festival, The Planet Connectivity Theatre Festival and numerous BMI showcases. Dan has also performed regularly at The Garden State Arts Center (now PNC Arts Center), The Count Basie Theatre (Red Bank, NJ), The Strand Theatre (Lakehurst, NJ), BB King's MainStage (Times Square, NYC), Don't Tell Mama's NYC, The Town Hall NYC, Toshi's Living Room, Dillon's Reprise Room, CBGB's and The Cherry Lane Theatre. Dan studied the Meisner Technique at The Neighborhood Playhouse School of the Theatre in NYC, as well as privately with Richard Pinter, Jon Leone, Ron Stetson and Titus Burress. Dan has had the honor of studying with acclaimed vocal coach J. Ronald Shetler since 1995.
---
SHANNA LEVINE PHELPS Founder/CFO
For nearly 30 years Shanna has been involved in the theater doing everything from acting and singing to running costumes and directing. While studying piano, clarinet and trumpet, she has performed in numerous pit bands and orchestras. Shanna earned a Bachelor of Arts degree from Rutgers University and has studied with various vocal coaches in the NY/NJ area.
---
JON MANTES Founder/Choreographer
Jon has been seen throughout NY and NJ performing in various theater companies and dance crews. Recently, he's taken his talents to Arthur Murray Denville where he holds an executive position as well as teaches both ballroom and Latin dances. As a professional competitor, he and his partner entered their first competition in the World-O-Rama NYC in March 2012 in the Smooth category.
---
DOUG MCLAUGHLIN: Director/Creative Consultant

Director/Creative Consultant : Doug hails from Rockaway, NJ and is a graduate of Temple University. He has acted in and/or directed numerous productions in NJ, NY and Philadelphia. Doug's background includes work in musical theater, Shakespeare, dance, improv, children's theater, and short films. He is a proud and grateful husband to Amy and father to Charlee and Ted.
---
DENISE MEDVE: Artistic Director/Creative Consultant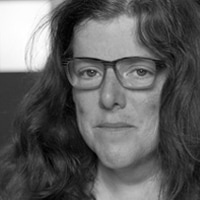 Artistic Director/Creative Consultant : Graphic Designer, Photographer and Fine Artist, Denise earned her BFA from Pratt Institute of Art and Design in NYC. She has been working in her chosen field for over 25 years in a variety of industries ranging from business consulting to retail. A huge supporter of the arts, Denise has provided pro-bono photography services to BergenPAC, The Mayo Center in Morristown and Subculture NYC. Currently a production artist, Denise enjoys contributing her creativity and resourcefulness to Pioneer's mission.